Welcome to the West Palm Beach Alumni Chapter.  We are currently recruiting interested members so we can obtain our charter.  If you are interested in joining, please send us an email expressing your interest.
About the Eddie & Jacquie Stephens South Atlantic Travel Fund;
In 1945, Delta Sigma Pi established a charitable giving foundation which, when consolidated with other opportunities for giving, evolved into today's Delta Sigma Pi Leadership Foundation.  For more than 70 years, generous gifts from Deltasigs have supported the mission of the Leadership Foundation, which is to financially support educational and charitable programs that enable members to achieve individual and professional excellence.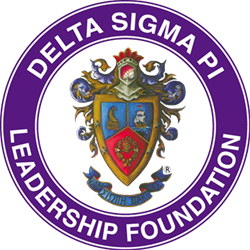 Each year, Delta Sigma Pi's Leadership Foundation provides scholarships for undergraduates and graduate members.  Contributions from the Foundation also support the leadership development and training offered at LEAD Schools, LEAD Provincial Conferences, Grand Chapter Congress, and other enriching programs such as the Scholarship Key and Collegian of the Year programs.  Rewarding excellence, providing scholarships, and enhanced training make rich educational experiences possible for a wider range of students—truly equipping and preparing the business and community leaders of the future.
"The Eddie & Jacquie Stephens South Atlantic Travel Fund expansion opens the doors to so many more chapters, allowing even more students to attend the Delta Sigma Pi Leadership and Excellence Academies for Deltasigs (LEAD). These programs not only assist both collegiate and alumni members by providing valuable networking, but help build a cornerstone from which students can launch their professional, civic and Fraternal leadership."

-Carrie Sagel Burns, Southern Provincial Vice President
In 2012, Eddie Stephens endowed the "Eddie Stephens – South Florida Leadership Fund" which provided travel grants for three collegiate chapters in South Florida.
In 2018, the Leadership Foundation of Delta Sigma Pi approved a request to expand the Eddie & Jacquie Stephens Travel Fund to include grants to all chapters within the South Atlantic Region.  Previously, this benefited 4 chapters in South Florida, now it provides grants to all seven collegiate chapters in the South Atlantic Region who send delegates to Provincial Lead Conferences and Grand Chapter Congress.
"The Eddie & Jacquie Stephens South Atlantic Travel Fund is opening new doors to allow more students to reap the benefits of attending these wonderful conferences that Delta Sigma Pi hosts. This foundation is a testament to this couple's enormous generosity for everyone in the South Atlantic region."

–Gabriella Leto, South Atlantic Regional Vice President
Current Eligible Chapters:
Beta Omega – University of Miami
Delta Iota -Florida Southern College
Epsilon Rho – University of Tampa
Zeta Phi – Florida Atlantic University
Theta Phi – University of South Florida – Tampa
Rhos Psi – University of South Florida – St. Petersburg
Upsilon Phi – Eckerd College
To make a tax deductible contribution to this fund:
1.  Go to https://www.deltasigmapi.org/foundation/donate
2.  Click "designate my gift for special purpose"
3.  Click "Funds benefiting Chapters/Regions/Provinces"
4. Under investing in choose "Eddie Stephens South Florida Leadership Fund".